Written by admin on October 29, 2015
West Coast Swing Workshops
with West Coast Swing Professional Arjay Centeno at Ballroom Dancesport Milford
SATURDAY November 7TH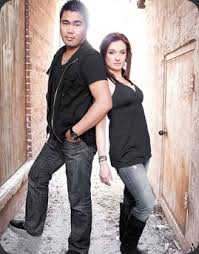 Open to all … No partner required!
Arjay is an accomplished West Coast Swing Champion of Classic, Showcase, Jack and Jill, Teams and Strictly Swing Divisions. His most memorable accomplishments include winning Showcase at Grand Nationals, winning Classic at America's Classic, winning Invitational Jack and Jill at Phoenix, winning Champions Strictly and Teams at the US Open. He currently travels the world performing, teaching, choreographing, judging, mentoring dancers as well as deejaying and emceeing some of the biggest events in the world.
4:00 – 5:00pm
"Creating conversation"
This class will be focusing on what our body mechanics and connection are really telling our partner during the dance. And how to convey the right message at the right time to produce the best results for bringing out the conversation in our dancing.
5:15 – 6:15pm
"Smart Styling"
Not your typical styling class as we will work on new ways to style that will unlock new dimensions to your movement. For leads and follows to push and explore what their bodies can do during a social dance.
6:30 – 7:30pm
"Tricky Transitions"
Taking basics and stacking them to create complex phrased patterns. Build more confidence with leading and following these types of patterns without getting "lost". Remember great things don't happen by staying in comfort zones.
7:30 – 8:00pm Dinner Break
8:00 – 9:00pm TBD
Saturday Night Dance 9:00pm – 12:00am $15.00 with any workshop ($20 dance
only)
**8pm workshop and Dance Party $25
Arjay is also available for private lessons. To schedule a lesson please contact Michael at 203-454-9200.
————————————————-
Pre-Register $15, At the door $20 Per Person/Per Workshop.
Special Pre-Registration $70 all workshops and dance included.
To pre-register call Michael at 203-454-9200
Make checks payable and send to: Ballroom DanceSport
405 Boston Post Road Milford, CT 06460
info@ballroomdancesportct.com
Visit ballroomdancesportct.com for more information and directions
Workshops – No. Attending
WC Swing 1_____
WC Swing 2_____
WC Swing 3_____
WC Swing 4_____
Saturday Dance $15 with any workshop $20.00 dance only _____
*Special $70 for All Workshops & Party _____
Total _____
Name _________________________________________________
Address _______________________________________________
______________________________________________________
City_____________________________ State______ Zip_______
Phone_________________________________________________
E-mail ______________________________________________