ABOUT US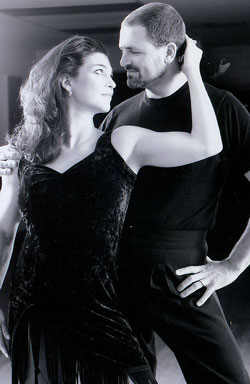 Michael Stavola
Michael Stavola, the founder and director of Ballroom DanceSport with two studios in Weston and Derby, Connecticut, is a certified dance professional who has been dancing and teaching ballroom dancing for over 30 years. Michael has competed both professionally and as a pro-amateur teacher in countless dance competitions where he has been awarded Top Teacher Awards. He is passionate about instilling the love of dance in children of all ages, from 6 to 16 years old, through his non-profit organization Connecticut Kids Dance! and his Ballroom Kids dance program, designed specifically to teach ballroom dance to kids in a fun and social atmosphere. He is also currently involved with the City of Bridgeport Lighthouse Project, imparting his love of dance to the children of the public schools in Bridgeport, teaching in-school dance classes and holding semi-annual dance competitions for them to perform what they have learned.
Michael is responsible for the ballroom dancing clubs in Fairfield University and Sacred Heart University. Michael has instructed at Norwalk Community College, numerous schools throughout Connecticut as well as the adult continuing education programs for Fairfield and other locales. Locally, he teaches the summer ballroom dance classes for the Fairfield Parks and recreation and runs after school ballroom programs for the Easton Recreation Department.
Nicole Stavola
Nicole Stavola, co-director of Ballroom DanceSport is a professionally trained, certified dance instructor. And as such, has received Top Teacher Awards in many regional and national competitions. Nicole has instructed students in dance at St. Gabriel's Grade School in Milford , CT and has made appearances on local cable stations as well as performing at regional festivals. She specializes in beginner through advanced technique and styling.