Written by admin on August 25, 2016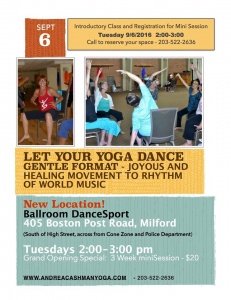 Yoga is always a good way to exercise, find inner peace and release your tensions. Join Andrea Cashman's yoga class, happening every Tuesday, 2:00 – 3:00 pm.
Check out other group classes that may interest you on the Ballroom Dance Sport homepage.
See you around!