Make your wedding reception even more memorable and
your wedding videos even better with some polished
dancing – including your first dance and dancing with
your parents.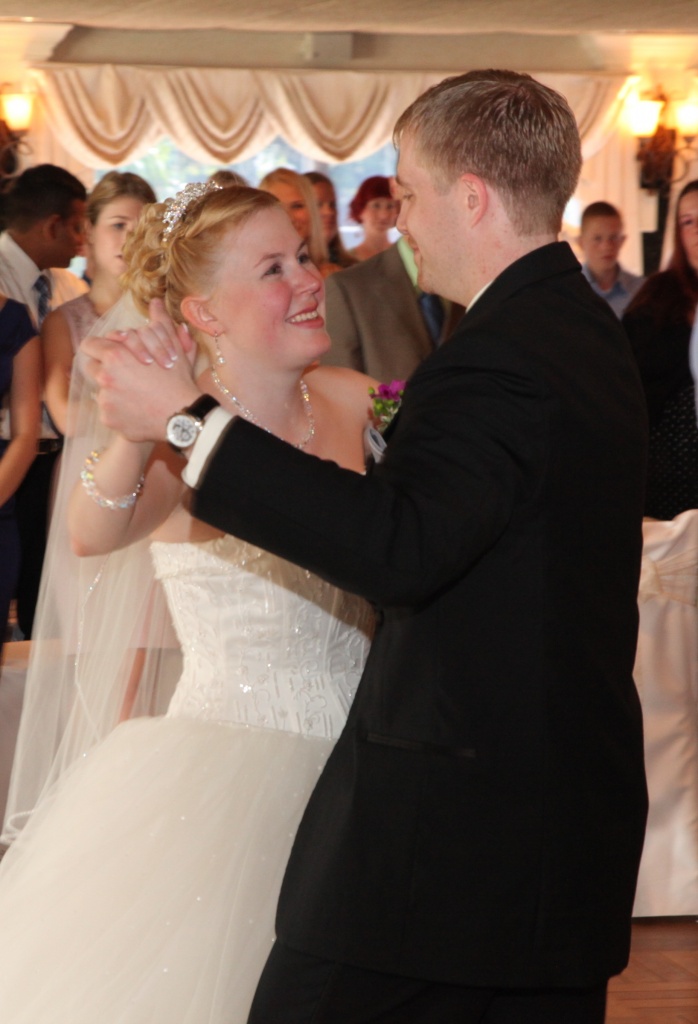 Michael Stavola and the entire staff at Ballroom DanceSport are absolutely amazing. My husband and I began by taking the "Wedding Dancing for Everyone" class in order to have some basic dance moves for our wedding. Little did I know we would both love the experience so much that we would take private lessons in order to have a perfect First Dance!
Michael is both instructive and professional while making the experience of learning fun and relaxed. Michael made sure that we were confident in all of our dance moves so that our first dance would be perfect on our wedding day. As we completed our first turn, we knew Michael's tutelage and our hard work paid off as our guests immediately began to applaud. We kept hearing from our guests that our first dance was one of their favorite highlights of our wedding day!
Thanks to Michael, my husband and I had a first dance experience that we and our guests will never forget. Michael is a talented, enthusiastic and passionate instructor and so are all of his staff members. We highly recommend him or any of his instructors to anybody who is looking to have their first dance be a memorable and fantastic experience!!!!